National Weather Service Alerts for Howard County, MD
Welcome to the Official Website for the
West Friendship Volunteer Fire Department
Celebrating 75 Years of Dedicated Service to the Community
1944-2019
Click here to watch our 75th anniversary video!
---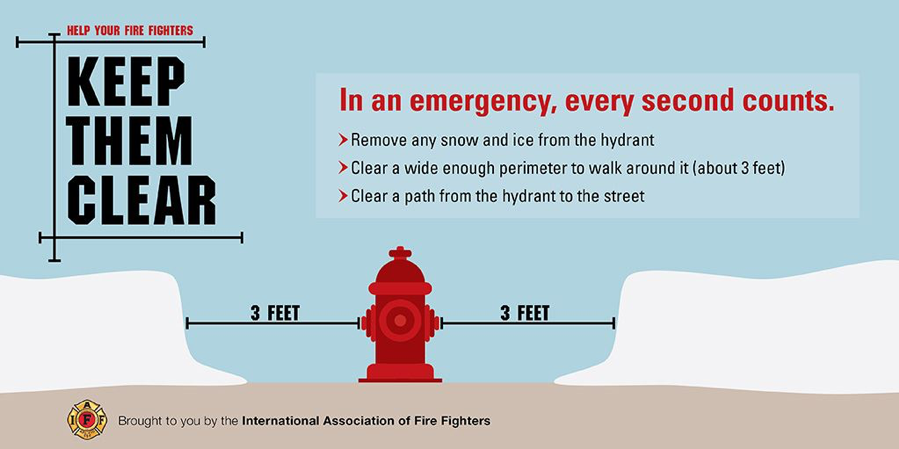 Click here to learn more about Howard County Fire and Rescue adopt-a-hydrant program!
---
WFVFD DOES NOT SOLICIT DONATIONS OVER THE PHONE. IF YOU RECEIVE A PHONE CALL ASKING TO DONATE, IT IS NOT US.
Two Vehicle Collision with Fire

Firefighter/EMT Pieter Lucas, November 14

At 17:44 today WFVFD responded for a serious motor vehicle collision in Ellicott City. Callers reported a crash at Marriottsville Road and Route 40, alerting Tower 3 and Paramedic 35 to respond. Howard County Police arrived first and confirmed a two vehicle collision with one vehicle fully involved in fire. Fortunately all occupants were out of the vehicles. Units went to work extinguishing the blaze ... (Full Story & Photos)


WFVFD Mourns Life Member Ronald VanSant

Firefighter/EMT Pieter Lucas, October 21

The WFVFD regrets to announce the passing of Life Member Ronald VanSant. Mr. VanSant joined the WFVFD in 1962 and served for 28 years. He held many positions including Firefighter, First Lieutenant, Captain, President, and Board of Directors member.

Ronald A. VanSant, age 71, of Owings Mills, MD passed away suddenly on Wednesday, October 16, 2019.

Born November 1, 1947, in West Friendship, MD he ... (Full Story & Photos)


Fatal Collision on I-70

Firefighter/EMT Pieter Lucas, October 21

WFVFD responded early this morning for a motor vehicle collision on I-70 in Ellicott City. At 02:26, Engine 31 and Paramedic 35 were alerted for the rescue with unknown injuries on I-70 eastbound near the Route 40 split. The assignment was soon upgraded to a rescue with entrapment as additional callers provided more information. Upon arrival units located a three vehicle collision involving two tractor ... (Full Story & Photos)

Combine Fire in Sykesville

Firefighter/EMT Pieter Lucas, October 15

Units from West Friendship responded today for a reported combine on fire in the Sykesville area of Howard County. The tones sounded at 18:09, bringing Engine 31, Tanker 3, Water Supply 3, Brush 38, and Chief 3 to the scene near Route 32 and River Road. Water Supply 3, a four wheel drive engine, was able to make access to the cornfield where the fire was soon extinguished. Units cleared at 18:59.... (Full Story & Photos)

Brush Fire in the 3-28 box

Firefighter/EMT Pieter Lucas, September 30

At 11:53 this morning units responded for the report of a brush fire in Ellicott City. Engine 31 and Brush 38 arrived in the 3000 block of Merlin Court after a caller advised that there was a fire behind her residence. Firefighters located a small fire near a stand of bamboo and were able to swiftly extinguish it.
The area is seeing an enhanced risk of brush fires, as Howard County is in a "Moderate ... (Full Story & Photos)

Rescue with Fire

Firefighter/EMT Pieter Lucas, September 08

Members from West Friendship and surrounding companies responded tonight for the rescue assignment on Route 32. At 20:51 units were alerted for a collision involving entrapment and fire on Route 32 near Burntwoods Road. Upon arrival Chief 3 located a two vehicle head on collision with one of the vehicles on fire and two trapped. Fortunately bystanders were able to remove one patient from the vehicle ... (Full Story & Photos)


74th Annual Howard County Fair - August 3-10th, 2019

Firefighter/EMT Pieter Lucas, July 30

It's almost Fair Time! The Howard County Fair this year is August 3-10, 2019 and we hope you can come! This is one of our largest fundraisers each year and we are excited to once again operate the Snowball Stand, Funnel Cake Stand, Bingo, Dunk Tank, Nevada, and Raffle Stand as well as provide fire and EMS protection for the Fairgrounds.
Please stop by our booths, and don't miss the Grand Opening ... (Full Story & Photos)

Your feedback is important to us! Feel free to sign the guestbook.
Duplication of text, photos, or any other content on this website is prohibited without permission of WFVFD. If you have questions, please contact us at info@wfvfd.org