Welcome to the Official Website for the
West Friendship Volunteer Fire Department
Celebrating 74 Years of Dedicated Service to the Community
1944-2018
---
Do YOU sleep with your bedroom door closed? It could save your life!
Click the image below for more information on the close before you doze campaign!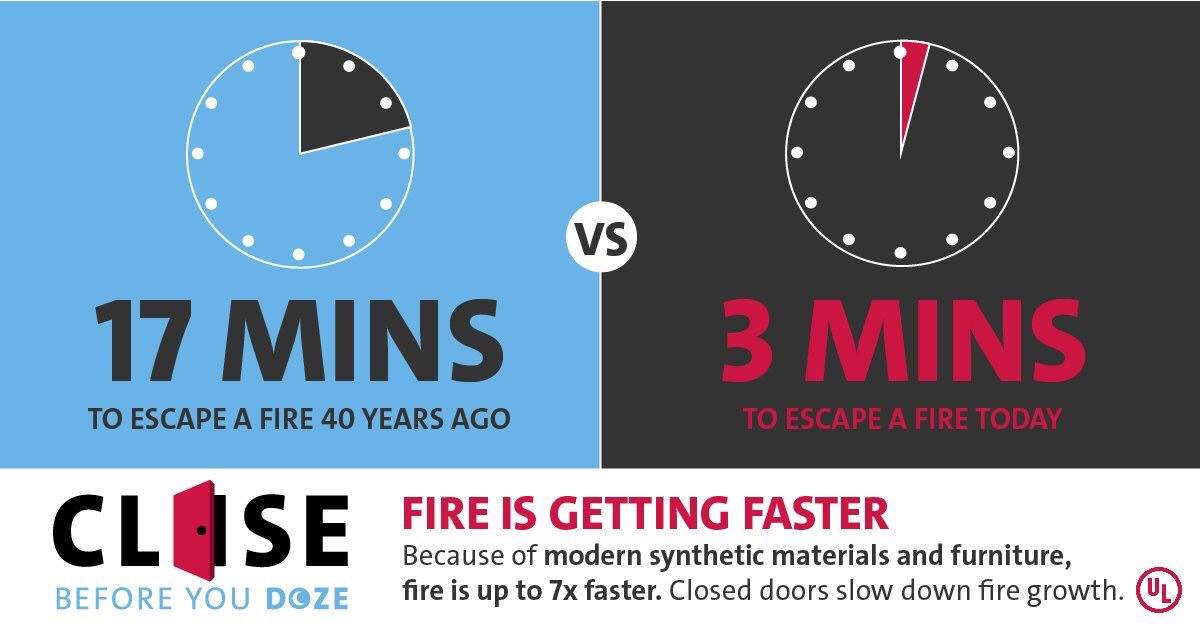 ---
Rescue with Fire

Fire Fighter/EMT Pieter Lucas, April 22

Tonight units responded for a report of a vehicle collision involving fire in the 3-09 box. At 23:57 callers advised Howard County Communications that a vehicle crashed on Marriottsville Road near Warwick Way, the driver was not alert, and that the vehicle was on fire. Upon arrival units found an SUV that left the roadway and struck a tree, which was on fire. The sole occupant of the vehicle had been ... (Full Story & Photos)

Collision on I-70

Fire Fighter/EMT Pieter Lucas, April 20

Station 3 responded this morning for a rescue in Marriottsville. At 03:03 the tones sounded for a reported collision on eastbound I-70 east of Marriottsville Road. Callers reported that a van struck the back of a tractor trailer and that the occupant of the van was trapped. Upon arrival Tower 3 located the incident as dispatched and began extrication of the van driver, after which the patient was ... (Full Story & Photos)

Recruitment Day Is Sunday, April 15th

Fire Fighter/EMT Pieter Lucas, April 13

Are you interested in becoming a firefighter and/or EMT? Here is your chance to learn how! In partnership with the Maryland State Firemen's Association, we will open the doors of the station on Sunday, April 15th, 2018 from 12:00 PM until 4:00 PM for the Statewide Recruitment Day. We have plenty of volunteer opportunities for individuals interested in both Operational and Administrative memberships.
Prospective ... (Full Story & Photos)


First Due Brush Fire

Fire Fighter/EMT Pieter Lucas, April 12

The National Weather Service issued a Red Flag Warning early this morning due to predicted dangerous fire weather conditions including gusty winds, low humidity, and low fuel moisture increasing the likelihood of wildfires in the area.
At 14:41, units responded for a large brush fire in the Marriottsville area in the 3-4 box. Engine 31 and Brush 38 were dispatched to the 1000 block of Henryton Road ... (Full Story & Photos)



Photo Credit: Doug Walton, HCDFRS Office of Public Information


House Fire in Sykesville

Fire Fighter/EMT Pieter Lucas, April 08

Units responded this afternoon to the Sykesville area of Carroll County for a working house fire. At 16:15, the station was alerted for a fire in the 6500 block of White Rock Road, bringing Engine 31, Tower 3, Tanker 3, Water Supply 3, and Paramedic 35 to the scene. Upon arrival units from the Sykesville Freedom District Fire Department reported heavy fire showing from a single family home's attached ... (Full Story & Photos)

Rescue on Frederick Road

Fire Fighter/EMT Pieter Lucas, April 08

This evening units responded for a vehicle collision on Frederick Road in Ellicott City. At 19:55 Stations 3 and 8 were alerted for a report of a collision involving fire with an overturned vehicle on Frederick Road near Terra Maria Way. A caller reported to Howard County Communications that she heard a loud collision from her home and that the power in the area was out.
Upon arrival Tower 3 located ... (Full Story & Photos)

Duty Crew Training

Fire Fighter/EMT Pieter Lucas, March 22

Thursday Night Duty Crew conducted mayday training this evening and practiced forcible entry using the TruForce freestanding portable training prop on loan from the HCDFRS Training division. Thank you to the Eldersburg Home Depot for their generous donation of wood so we could conduct a realistic training! ... (Full Story & Photos)

Your feedback is important to us! Feel free to sign the guestbook.
Duplication of text, photos, or any other content on this website is prohibited without permission of WFVFD. If you have questions, please contact us at info@wfvfd.org