Welcome to the Official Website for the
West Friendship Volunteer Fire Department
Celebrating 74 Years of Dedicated Service to the Community
1944-2018
---
HCDFRS now offers Fire & Fall Prevention visits to aging adults in Howard County!
---
Think twice before walking on ice!!!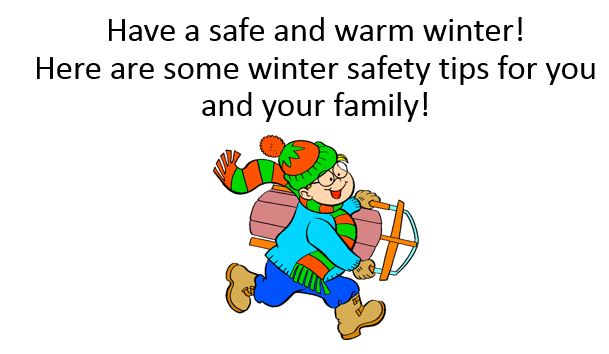 Click here for some important information from HCDFRS about the new Maryland Smoke Alarm Law
---
73rd Annual Awards Banquet

Fire Fighter/EMT Pieter Lucas, February 10

Members met this evening at the Sykesville Freedom District Fire Department Legacy Hall for our annual Awards Banquet. After enjoying music and dinner, awards were bestowed for the 2017 calendar year followed by the swearing in of the operational and administrative officers for 2018. Congratulations to all on another successful year and thanks go to the Banquet Committee as well as the Ellicott City ... (Full Story & Photos)

Icy Sunday in West Friendship

Fire Fighter/EMT Pieter Lucas, February 04

Intermittent snow and freezing rain in the West Friendship area kept WFVFD members busy responding to vehicle collisions on I-70 and other area roads throughout the day and night.
At 21:41 Ambulance 36 was alerted along with Engine 82 for a vehicle off the road on Route 40 at Turf Valley Road. A passenger vehicle spun out but there were no injuries.
At 22:51 the station was alerted for a reported ... (Full Story & Photos)

Brush Fire

Fire Fighter/EMT Pieter Lucas, January 27

Units responded this afternoon for the report of a fire in a backyard. At 12:40 the station was alerted to respond to the 13300 block of Ridgewood Drive in the 3-24 box. Upon arrival Brush 38 located a large wood pile on fire to the rear of a home and requested an additional engine and tanker respond. Engine 31 laid out from the road to the end of the driveway and was supplied by Tankers 3 and 34. ... (Full Story & Photos)

Ice Rescue Training

Fire Fighter/EMT Pieter Lucas, January 26

This month's company training took advantage of the recent cold temperatures and focused on ice rescue techniques. Members reported to the Public Safety Training Center this evening where the sediment pond was utilized and members practiced setting up rigs, throwing lines/rope bags and flotation assist devices, and donning and doffing ice rescue suits and related equipment. Thanks to Deputy Chief ... (Full Story & Photos)

Working Fire in Ellicott City

Fire Fighter/EMT Pieter Lucas, January 22

For the second morning in a row WFVFD responded to a working house fire. This one, in Ellicott City, was dispatched at 01:08 this morning bringing Engine 31 and Tower 3 to the scene in the 10300 block of Kingsbridge Road. Multiple callers advised that there was a house on fire in the neighborhood. Upon arrival Engine 82 reported a three story single family home with heavy fire showing from the alpha ... (Full Story & Photos)

First Due House Fire

Fire Fighter/EMT Pieter Lucas, January 21

Early this morning WFVFD responded along with other area companies for a fire in Marriottsville in the 3-28 box. At 02:44 units were alerted for the working house fire in the 11100 block of Douglas Avenue. The caller advised Howard County Communications that his whole house was on fire and that the occupants were evacuating. Upon arrival units found fire from the charlie side of the home with extension ... (Full Story & Photos)

Car Fire on Old Frederick Road

Fire Fighter/EMT Pieter Lucas, January 10

At 19:29 this evening the station was alerted for a car on fire near the firehouse. Engine 31 responded and located a minivan on fire in the 12600 block of Old Frederick Road and began extinguishment efforts. An apparent ruptured fuel line and magnesium engine parts proved challenging and Tanker 34 and Tanker 17 responded for water supply. Units cleared at 20:43.... (Full Story & Photos)

Your feedback is important to us! Feel free to sign the guestbook.
Duplication of text, photos, or any other content on this website is prohibited without permission of WFVFD. If you have questions, please contact us at info@wfvfd.org