Welcome to the Official Website for the
West Friendship Volunteer Fire Department
Celebrating 73 Years of Dedicated Service to the Community
1944-2017
---
---
Click here for some very important information about a fire extinguisher recall!!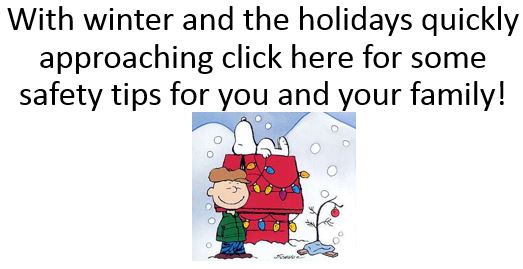 ---
WFVFD Is A Toy Drive Drop Off Location

Fire Fighter/EMT Pieter Lucas, December 01

The WFVFD Auxiliary gathered together last Sunday afternoon to decorate the foyer Christmas tree and to kick-off this year's Toy Drive sponsored by the HCDFRS Phoenix Sentinels. The toy drive will continue through December 21 - we are collecting new, unwrapped toys for needy Howard County families. As always, thank you for your support!... (Full Story & Photos)

WFVFD Says Goodbye to past President Coll

Fire Fighter/EMT Pieter Lucas, November 04

Today members held a memorial service for past President and Firefighter/EMT John Coll. John, born June 23, 1944 in Cleveland, Ohio, was a US Air Force veteran and worked as a systems analyst for BAE Systems for many years. He joined the WFVFD in 1993 and served as President from 1995-2011 while maintaining his operational status. He also was President of the Howard County Volunteer Firefighters Association ... (Full Story & Photos)


72nd Annual Howard County Fair - August 5-12th, 2017

Fire Fighter/EMT Pieter Lucas, August 01

Please join us at the Howard County Fair, which this year runs from August 5th through August 12th. This is one of our biggest fundraisers of the year and we will be there all week providing fire and EMS services as well as staffing our fundraising booths. Play a round of two of bingo, grab a snowball, buy some raffle tickets, try your hand at the dunking booth, and take a chance on the Nevada tickets. ... (Full Story & Photos)


Tanker 3 Responds to Sparrows Point

Fire Fighter/EMT Pieter Lucas, July 31

Tanker 3 responded to a fire in Baltimore County tonight. At 19:32 Baltimore County units were dispatched to the former Bethlehem Steel plant in Sparrows Point for a reported debris fire. Faced with a large amount of scrap metal and appliances on fire, the Tanker Strike Team was dispatched bringing Tanker 3 to the scene at 20:38. Tanker 3 shuttled water to the scene and operated for over an hour before ... (Full Story & Photos)

Training Burn in Woodbine

Fire Fighter/EMT Pieter Lucas, May 20

Members participated today in a Live Fire Acquired Structure Training, otherwise known as a house burn, on Daisy Road in Woodbine. After conducting training evolutions in the house over multiple days, the house was burned down to make way for new construction. We thank the Lisbon VFC for the opportunity to participate in this valuable training. ... (Full Story & Photos)

We Remember Luke Hoffman

Fire Fighter/EMT Pieter Lucas, April 25

Ten years ago today, our member and friend Luke Hoffman was killed in the line of duty as a Montgomery County Police Officer. He was 24 years old. Luke joined the WFVFD in 2003 and was a regular and enthusiastic presence at the firehouse, serving as a Sergeant and beginning driver training on the apparatus. In his honor the WFVFD created the Luke T. Hoffman Training Award, given annually at the company ... (Full Story & Photos)

First Due Kitchen Fire

Fire Fighter/EMT Pieter Lucas, April 02

Units responded this evening for a house fire just down the street from the station. At 17:32 the tones sounded for a reported house on fire in the 3-01 box in the 12400 block of Old Frederick Road after a neighbor called 911 reporting smoke coming from the windows. Arriving within two minutes of dispatch, Tower 3, Tanker 3, Paramedic 35, and Chief 3 found a two story dwelling with fire from the bravo/charlie ... (Full Story & Photos)

Your feedback is important to us! Feel free to sign the guestbook.
Duplication of text, photos, or any other content on this website is prohibited without permission of WFVFD. If you have questions, please contact us at info@wfvfd.org