Welcome to the Official Website for the
West Friendship Volunteer Fire Department
Celebrating 74 Years of Dedicated Service to the Community
1944-2018
---
Think twice before walking on ice!!!
With below freezing temperatures, ponds, lakes, and other bodies of water may appear to be frozen but are not completely. Skating and playing on frozen water can be very dangerous!
Please be careful on the roads and outside during these frigid temperatures!!
---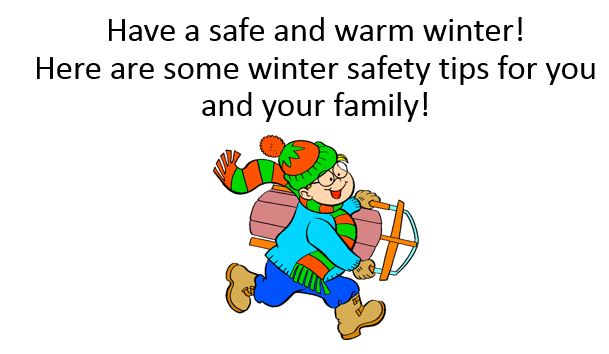 Click here for some important information from HCDFRS about the new Maryland Smoke Alarm Law
---
Car Fire on Old Frederick Road

Fire Fighter/EMT Pieter Lucas, January 10

At 19:29 this evening the station was alerted for a car on fire near the firehouse. Engine 31 responded and located a minivan on fire in the 12600 block of Old Frederick Road and began extinguishment efforts. An apparent ruptured fuel line and magnesium engine parts proved challenging and Tanker 34 and Tanker 17 responded for water supply. Units cleared at 20:43.... (Full Story & Photos)

Working House Fire

Fire Fighter/EMT Pieter Lucas, January 08

WFVFD responded tonight for a fire in Company 13's area. At 21:46 units were alerted for a report of a house on fire in the 13900 block of Rover Mill Road. Upon arrival units found a two story single family home with heavy smoke showing. Icy conditions hindered access to the house and command requested a salt truck from Howard County Bureau of Highways and four wheel drive apparatus, bringing Water ... (Full Story & Photos)

Entrapment on Route 32

Fire Fighter/EMT Pieter Lucas, January 06

This morning units responded for the report of a vehicle crash with entrapment on Route 32. At 07:03 the station was alerted to respond to Route 32 near Day Road. Upon arrival Chief 3A located a single vehicle into a pole with the driver trapped. Tower 3 handled the extrication and the driver was transported Priority 2 to University of Maryland Shock Trauma by Paramedic 35. Units cleared at 07:45.
... (Full Story & Photos)



Photo courtesy of Winfield VFD.

Working Fire in Sykesville

Fire Fighter/EMT Pieter Lucas, January 05

WFVFD responded mutual aid this morning for a working fire in Winfield VFD's area. Units responded for a reported chimney fire in the 4800 block of Bushey Road in Sykesville and found a single family home with fire showing from the roof. At 07:31 Tanker 3 and Water Supply 3 responded on the Tanker Task Force. ATV 3 was also requested and was utilized to shuttle personnel and equipment down the long ... (Full Story & Photos)

WFVFD Is A Toy Drive Drop Off Location

Fire Fighter/EMT Pieter Lucas, December 01

The WFVFD Auxiliary gathered together last Sunday afternoon to decorate the foyer Christmas tree and to kick-off this year's Toy Drive sponsored by the HCDFRS Phoenix Sentinels. The toy drive will continue through December 21 - we are collecting new, unwrapped toys for needy Howard County families. As always, thank you for your support!... (Full Story & Photos)

WFVFD Says Goodbye to past President Coll

Fire Fighter/EMT Pieter Lucas, November 04

Today members held a memorial service for past President and Firefighter/EMT John Coll. John, born June 23, 1944 in Cleveland, Ohio, was a US Air Force veteran and worked as a systems analyst for BAE Systems for many years. He joined the WFVFD in 1993 and served as President from 1995-2011 while maintaining his operational status. He also was President of the Howard County Volunteer Firefighters Association ... (Full Story & Photos)


72nd Annual Howard County Fair - August 5-12th, 2017

Fire Fighter/EMT Pieter Lucas, August 01

Please join us at the Howard County Fair, which this year runs from August 5th through August 12th. This is one of our biggest fundraisers of the year and we will be there all week providing fire and EMS services as well as staffing our fundraising booths. Play a round of two of bingo, grab a snowball, buy some raffle tickets, try your hand at the dunking booth, and take a chance on the Nevada tickets. ... (Full Story & Photos)

Your feedback is important to us! Feel free to sign the guestbook.
Duplication of text, photos, or any other content on this website is prohibited without permission of WFVFD. If you have questions, please contact us at info@wfvfd.org