National Weather Service Alerts for Howard County, MD
Welcome to the Official Website for the
West Friendship Volunteer Fire Department
Celebrating 74 Years of Dedicated Service to the Community
1944-2018
---
WFVFD DOES NOT SOLICIT DONATIONS OVER THE PHONE. IF YOU RECEIVE A PHONE CALL ASKING TO DONATE, IT IS NOT US.
---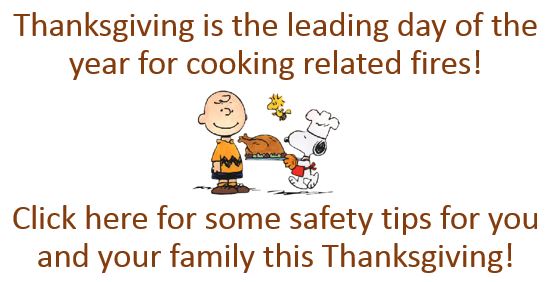 ---
Live Wire Training

Fire Fighter/EMT Pieter Lucas, October 09

WFVFD firefighters and EMTs were invited to the New Market District VFC this evening to participate in a live wire training offered by the Potomac Edison power company. A classroom session was followed by a practical demonstration utilizing a training trailer simulating an electrical distribution system with live electrical wires, utility poles, and transformers. The training was geared towards hazards ... (Full Story & Photos)



Ladder touches live line...


Explosion in Woodbine

Fire Fighter/EMT Pieter Lucas, September 07

At 22:49 Tower 3 was dispatched along with stations 13 and 4 to the 15100 block of Bushy Park Road in Woodbine for a possible gas leak inside a residence. The caller advised that when she arrived home she smelled gas in the kitchen. Shortly after Engine 131 arrived, there was a large explosion and the rear of the home became fully involved in fire. Command requested the box be filled and the task ... (Full Story & Photos)

House Fire in Marriottsville

Fire Fighter/EMT Pieter Lucas, September 06

At 20:56 units were dispatched to the 12000 block of Patapsco Ridge Road in the 3-04 box for the reported house fire. The caller advised that they could see flames and smoke in the home and were attempting to evacuate. Upon arrival units found a log cabin type structure with fire in the sill plate area of the front porch. Engine 31 put a quick knock on the fire and began extensive overhaul operations ... (Full Story & Photos)

Heavy Rescue Training

Fire Fighter/EMT Pieter Lucas, August 25

Members were invited by Lisbon VFC today to participate in a training involving heavy vehicles. Thanks to the Maryland Department of Transportation's donation of old buses, firefighters were able to take part in several rescue evolutions and learn more about the unique challenges that large vehicles pose. A commuter bus can weigh as much as 55,000 pounds, requiring the use of specialized rigging and ... (Full Story & Photos)


The 73rd Annual Howard County Fair - August 4-11, 2018

Fire Fighter/EMT Pieter Lucas, July 30

It's almost Fair Time! The Howard County Fair this year is August 4-11, 2018 and we hope you can come! This is one of our largest fundraisers each year and we are excited to once again operate the Snowball Stand, Funnel Cake Stand, Bingo, Dunk Tank, Nevada, and Raffle Stand as well as provide fire and EMS protection for the Fairgrounds.
Please stop by our booths, and don't miss the Grand Opening ... (Full Story & Photos)


Rescue with Entrapment

Fire Fighter/EMT Pieter Lucas, July 27

Members responded this morning for a vehicle collision on I-70. At 07:23 the station was alerted for a reported tractor trailer flipped over on Eastbound I-70 near Route 32. Units arrived to find a three vehicle collision with one patient needing extrication. Two patients were ultimately transported to Howard County General Hospital by Paramedics 135 and 35. The tractor trailer was hauling paper goods ... (Full Story & Photos)

Line of Duty Death in Clarksville

Fire Fighter/EMT Pieter Lucas, July 23

Firefighters responded early this morning for the report of smoke inside a home due to a lightning strike. At 01:51 units from the Fifth District VFD and Rivers Park (Station 10) were alerted to 7005 Woodscape Drive in Clarksville. Upon arrival units found a single family home with smoke showing and requested the full box assignment, bringing Tower 3 to the scene.
During the early stages of the incident, ... (Full Story & Photos)

Your feedback is important to us! Feel free to sign the guestbook.
Duplication of text, photos, or any other content on this website is prohibited without permission of WFVFD. If you have questions, please contact us at info@wfvfd.org