Welcome to the Official Website for the
West Friendship Volunteer Fire Department
Celebrating 68 Years of Dedicated Service to the Community
1944 - 2013
---
Click here for some holiday safety tips.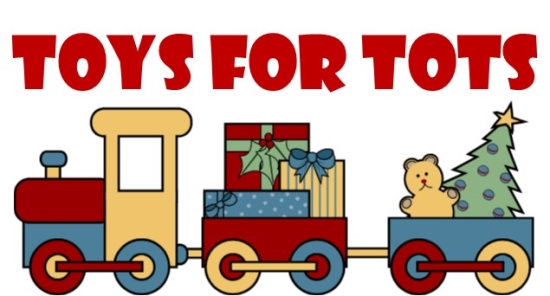 SANTA Visiting Neighborhoods Schedule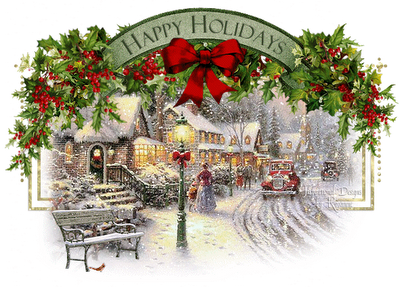 West Friendship Volunteer Fire Department would like to wish you a very safe and happy holiday season!
---
---
Winter Storm Keeps WFVFD Busy

Fire Fighter/EMT Pieter Lucas, December 08

The winter storm that hit the Mid-Atlantic starting Sunday morning meant a busy weekend for the West Friendship Volunteers. The station was staffed with multiple crews from Sunday morning through Monday morning with anywhere from 15 to 20 volunteers staffing apparatus. The station was alerted for several rescue assignments on I-70 and Route 32 but fortunately found only property damage or minor injuries. ... (Full Story & Photos)

Rescue with Entrapment on MD 32

Captain Justin Sosebee, December 06

At 21:33 the Friday Night Duty Crew was alerted for the rescue with entrapment on MD Route 32 in the area of the Howard/Carroll County border in the 3-65 box. The Friday Crew responded with Tower 3, Engine 31, Engine 32, Paramedic 35, Chief 3, and Chief 3B with a total of 17 volunteers while still having Tanker 3 staffed in quarters. While en-route crews received confirmation of entrapment from an ... (Full Story & Photos)

E31 Responds to Clarksville House Fire

Fire Fighter/EMT Pieter Lucas, December 02

At 11:03 this morning Station 5 (Fifth District VFD) received a phone call from a citizen reporting smoke in the area of the fire station. Upon investigation Engine 52 found an end of the group townhome on fire in the 6000 block of Blue Point Court in the 5-30 box with heavy fire extending from the second and third floors. Needless to say, the Task Force and a second alarm were requested and Engine ... (Full Story & Photos)


Courtesy of @MDFireNews

Annual Open House

Fire Fighter/EMT Pieter Lucas, October 13

Today we held our annual Open House coinciding with the National Fire Protection Association's Fire Prevention Week. Fire Prevention Week was started to commemorate the Great Chicago Fire which killed more than 250 people and burned more than 2,000 acres in 1871. Since 1922, Fire Prevention Week is held each October keep the public informed about the importance of fire prevention, and this year's ... (Full Story & Photos)

RV On Fire On 32

Fire Fighter/EMT Pieter Lucas, September 22

Station 3 responded this evening for a vehicle on fire. Engine 31 and Tanker 3 were dispatched at 17:57 for the RV on fire on Route 32 near the firehouse. Members were already making their way to the Engine and Tanker since the column of smoke could be seen from the station. Upon arrival Engine 31 found an RV with fire in the engine compartment in the same exact location that the fertilizer truck ... (Full Story & Photos)

HCDFRS photo

2 Alarms in the 5-42 Box

Fire Fighter/EMT Pieter Lucas, September 08

Early this morning Station 3 was alerted for the working house fire in Dayton. Units responded to the 5000 block of Ten Oaks Road at 00:14. Upon arrival Engine 51 found a two story log cabin type residence with fire showing. Due to the volume of fire the decision was made to mount a defensive attack.
Tower 3, first arriving aerial, threw ground ladders and placed lights around the building and laddered ... (Full Story & Photos)

Assistant Chief Miller Returns From Idaho Wildfire

Fire Fighter/EMT Pieter Lucas, August 25

Assistant Chief Mark Miller returned to West Friendship on Friday from Idaho, where he was serving as a wildland firefighter. Chief Miller worked on the Beaver Creek Complex Fire as a member of the Maryland Department of Natural Resources Wildland Fire Crew. Through a cooperative agreement with the USDA Forest Service, Maryland DNR mobilizes trained firefighting resources to assist other states with ... (Full Story & Photos)


Assistant Chief Miller (bottom left) and crew at the Beaver Creek Complex Fire in the Sawtooth National Forest in Idaho.

Fundraiser in Memory of Luke Hoffman on 9/14/2013

Fire Fighter/EMT Pieter Lucas, August 21

Join us at Circle D Farm in Woodbine for the annual Luke Hoffman Fundraiser on Saturday, September 14, 2013 from 1:00 to 7:00 PM. Tickets are $25 at the door for all you can eat and drink, live music, silent auction, horseshoe tournament, and more. A portion of the proceeds will go to the Maryland chapter of Concerns of Police Survivors (C.O.P.S.) which is an organization that provides resources to ... (Full Story & Photos)

Your feedback is important to us! Feel free to sign the guestbook.
Duplication of text, photos, or any other content on this website is prohibited without permission of WFVFD. If you have questions, please contact us at info@wfvfd.org